leaders in the beauty industry: tevya finger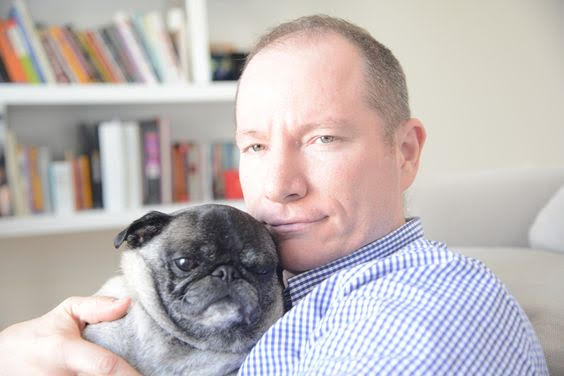 At Sine Qua Non Salon, we know that finding inspiration is just as challenging as your craft itself, and in the beauty business, we're always on the lookout. This month, SQN owner Laura Boton has been on the prowl in Miami with some of the industry's leading minds and artists, and has encountered some brilliant inspiration indeed!
Laura attended Luxury Brand Partners' Front Row 2016, an exclusive education and networking festival hosted by top innovators in the hair biz. This year's festival included classes and performances led by R and Co's Garren, Howard Mclaren, and Thom Priano; Oribe's Louis Orozco and Coby Alcantar; and V76's Vaughn Acord to name just a few! Keynote speakers ranged from icons John Paul Dejoria and Simon Doonan to actress/comedian Natasha Leggero. The event even included presentations by Frank and Leo Izquierdo, Aaron Grenia, and Chase Kusero of IGK, a group Laura describes as the "new ones to watch: young, fearless, creative, and unique!" 
Luxury Brand Partners, a collective specializing in the development of elite, artist-driven brands, cultivated a platform for educating and elbow-rubbing. Front Row 2016 was equal parts the creative talents that represent the best in today's hair, and the pragmatic minds behind the business management side of things.
The result is a clinquant exchange of ideas and one of the hottest networking and workshopping events of the year. For Laura, perhaps the biggest treat was the opportunity to connect with one of Luxury Brand Partners' founders and a notorious beauty industry titan, Tevya Finger.
Tev is one of the hair trade's paramount innovators, and certainly qualifies as an idol for Laura. He is a founding owner and co-president of Luxury Brand Partners, which includes ownership in Oribe, V76, R and Co, and Smith and Cult, among other brands. Additionally, he is responsible for the hair industry's first late-night, online  TV show, Late Night With Tev Finger.  Most of all, Laura reports, he is one of the most innovative pioneers in the beauty industry. Tev was generous enough to grant SQN an interview on what keeps his creativity flowing.
SQN: What inspires you the most in our industry at the moment?
Tev: Right now I am inspired by hairdressers and how they are using social media to recreate themselves. It's a creative medium that some are unlocking in new ways. I'm also inspired at the opportunity that exists for everyone in the industry to unite together and get things on track.
SQN: What is the most important thing a client should know when choosing a hair salon?
Tev: To me there are a few things. Number one, that the person cutting my hair is highly trained and gives a great haircut. Number two, that I will be treated respectfully and that things will run on time (time is more valuable than money! It's finite). Number three, that the hairdresser makes sure I can replicate the hairstyle at home, and that I am adequately trained with the product and styling technique to go home with. Otherwise don't give me a cut I can't replicate.
SQN: What is your definition of beautiful?
Tev: Great question. Beauty exists in everything! For example even in business, in mathematics, in language, and of course in visual form. To me, beauty means something that is so good that it attracts you to it, or to be interested in it. It's magnetic.
SQN: What was the one thing you did in your life that you are most proud of?
Tev: Recently I started a late night show at Luxury Brand Partners that, when originally discussed, I was told, "It will never work." And it's working, and it costs us next to nothing to produce it. I love thinking outside the box, it's so liberating.
SQN: What one thing would you tell a stylist who wants to open their own salon?
Tev: Be very, very careful. It sounds easy, and it might look easy, but it's hard and you need to be experienced in management. It's not about you just cutting and hiring staff, there's so much more to it. Think it through, go slow, and as Jim Collins just taught me, have tons of ammo in reserve for a rainy day, or you can lose everything.
SQN: What is the "sine qua non" of a hair product? Meaning: what makes a beauty product essential?
Tev: It's when all of the zones come into harmony. Packaging, fragrance, performance, price, language. When they all work perfectly together. If one is off, it loses the need for it to be essential.
"Beauty exists in everything!"
SQN: Where do you see social media taking the beauty industry?
Tev: To new heights. It' now critical for stylists to use this medium, and it can help their earning potential substantially.
SQN: What is your favorite inspirational quote?
Tev: "Pay attention to people who don't clap when you win." (Wolf of Wallstreet.)
While in Miami, Tev and Laura also took part in collaborating on The Reset, a documentary film project spearheaded by R and Co's own Howard McLaren.
The Reset is an investigation of the perilous dance between fear and change in an industry driven by innovation. Check out Luxury Brand Partners' site to access the full feature, and look for SQN owner Laura Boton onscreen! We couldn't be prouder of the strides Sine Qua Non is making in the ever-changing hair world, and are continually inspired by leaders like Tevya Finger.